Sophia Kühn
Landscape painter from Herne (Germany) and Biscarrosse (France), born in Pyskowice (Poland)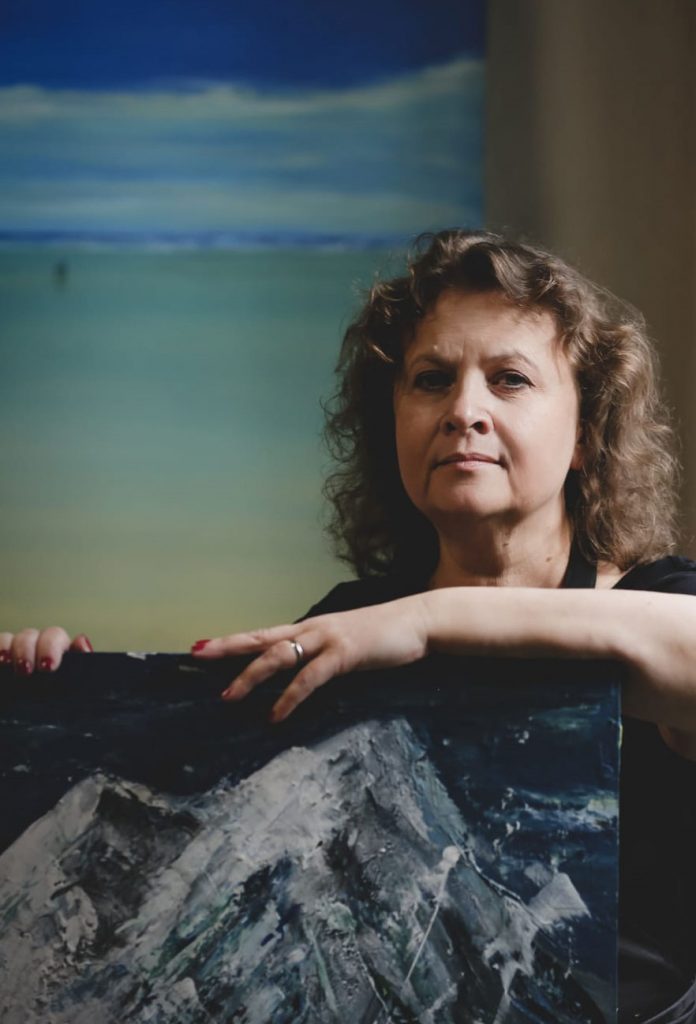 Her art is a process, observing the sea, clouds, people on the coast. There you feel the emotions extremely. Sometimes it is the loneliness, sadness, sometimes weightlessness, joy. She likes to sit for hours and watch what is happening, how the clouds fly, how the sea changes, this color spectacle, low tide, high tide, surfers, playing children, lonely people.
The works tell stories with movement, light, color nuances and instinct. The vivid colors give the images a tone of modernity. The images move between reality and abstraction. When painting itself, she processes her feelings, sometimes melancholic, depressive, sometimes full of color and life. Always inspired by the Atlantic coast.
She wants to reach many people with her art, hence the step into the NFT world. The art is not the canvas or the .jpg but the moment when you look at the clouds or the sky and hold for that time inside.
Her works are on many exhibitions, in her showroom in Herne and online as NFT for everyone to see. Some of the images are privately owned.
Press:
2022
Falko Herlemann – WAZ – "Dem Alltag entfliehen" . Herner Künstlerin malt Landschaften
Mein Herne Redaktion – Ausstellung 'Dem Alltag entfliehen'Ausstellung 'Dem Alltag entfliehen'
2021
Mein Herne Redaktion- Ein Tag am Meer: Herner Künstlerin stellt aus
2021
Stadt Castrop-Rauxel- Ausstellung "Ein Tag am Meer"
2020
Hallo Herne Neue Ausstellung: 'Landschaften'
2020
Falko Herlemann – WAZ – Sophia Kühn zeigt in Herne Ansichten von der Atlantikküste