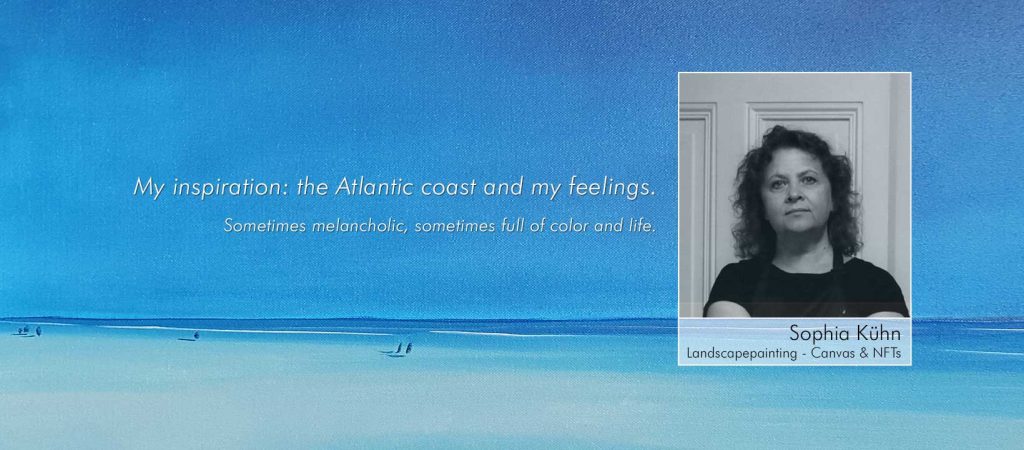 Sophia Kühn – With passion for painting and technology. Acrylic painting. Canvas and NFTs. read more
---
---
NEWSLETTER: In irregular intervals I write a newsletter about my experiences in the art world, sometimes about the creative, sometimes about the technical side. Of course I also show my latest works, sometimes with prices, the latest dates, the NFT world and what else is going on (German + English):
Subscribe to our newsletter!
---
---
---
Press: My France: Sophia Kühn
Dear thanks to My France
, in the article I reveal a few details about me…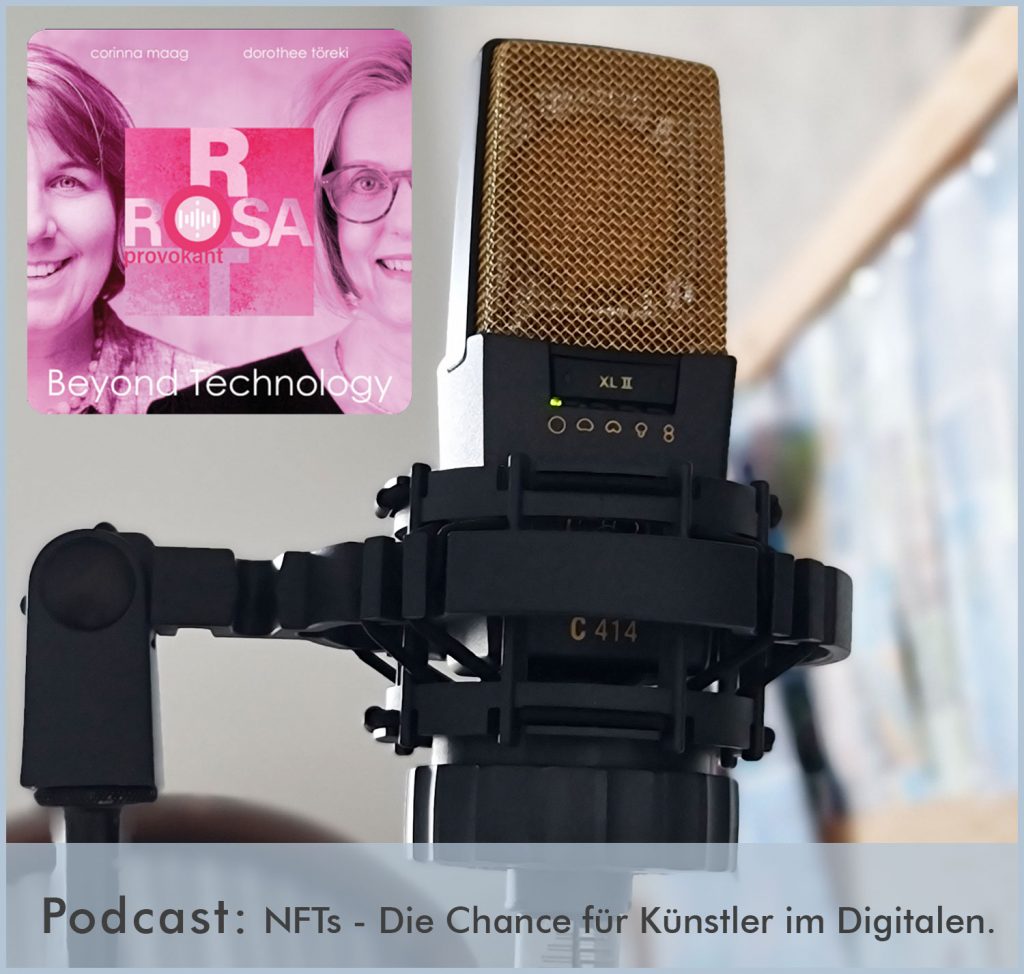 Corinna Maag and Dorothee Töreki shed light on the many facets of digital transformation with a constant stream of exciting guests from business, research and journalism.
With a focus on opportunities, of course.
Thank you very much for inviting me to this great talk.
Go here for the podcast, but it's also available on Spotify and Apple Podcast.
---
---